Ask Service a Question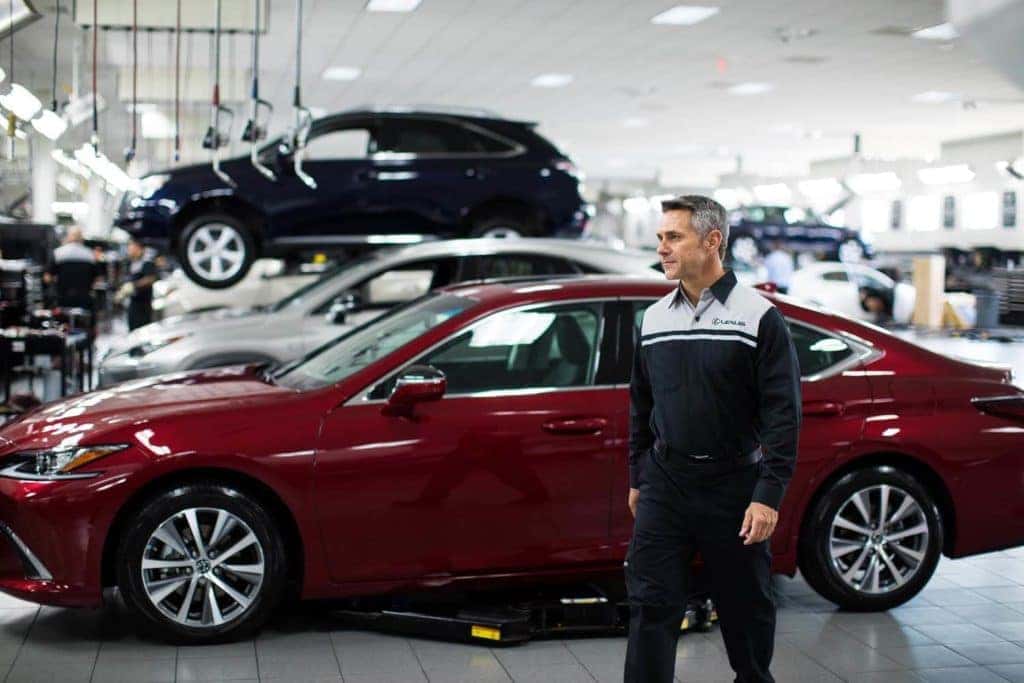 FREQUENTLY ASKED QUESTIONS ABOUT NORTH MIAMI LEXUS SERVICE
How often should you take your Lexus to the dealer to have it serviced?

As a best practice, you should expect to take your Lexus in for routine maintenance every six months or every 5,000 miles (whichever comes first), for routine maintenance such as Get your oil changed or your fluids checked and replaced as needed.

Other routine maintenance tasks that may be performed during your regular service appointment include recurring tasks like rotating your tires, changing or replacing filters, and an inspection of your brakes which includes your brake pads, calipers and rotors.

Our technicians can also test drive your vehicle to make sure it handles the way it's supposed to when behind the wheel. During this appointment, your technician will do a thorough evaluation of each associated part of your vehicle to ensure it is safe for you and your family. Our technicians will go through our standard checklist of service options to keep your vehicle up to date.

Why should you schedule your service at Lexus of North Miami?

Lexus of North Miami knows what your vehicle needs. Vehicles of this caliber should not be trusted to just anyone when it comes to maintenance and repairs. Our Lexus service technicians are trained to know vehicles inside and out, eliminating unnecessary wait and guesswork as they diagnose what's going on with your vehicle.

By scheduling a service appointment with Lexus of North Miami, you ensure that you and your vehicle receive the attention you need and deserve.

li >

Each Lexus of North Miami Service Center technician has been trained at Lexus College so they have the most up-to-date information on every Lexus vehicle. . They also have access to several state-of-the-art tools and equipment, all of which will keep your vehicle running like new.

More benefits of using Lexus of North Miami for your service appointments

One ​​of the best benefits of having all your service performed at Lexus of North Miami Lexus is the fact that all of your vehicle history will be in one place and easily accessible by any technician working on your car.

Lastly, when you adhere to a regular maintenance service schedule, you will increase the life of your vehicle by being proactive on various items that can prevent the need for service additional. while you own your car. It can also help maintain its resale value when it comes time to buy or lease a new vehicle.
If you would like to ask our service department a private question, please contact the Lexus of North Miami Service Center at (954) 372-3747 or fill out the contact form below .