New Lexus ES 350 in North Miami
At Lexus of North Miami, we have a large selection of new and used cars to choose from, which includes the new Lexus ES 350. This car has been around for a while, but it's back and better than ever! Thanks to updates, you'll have access to new features such as:
A new grille design along with redesigned LED headlights'
Redesigned infotainment system

The former infotainment system had a distracting touchpad controller. Lexus has addressed this issue by moving the display screen 4.3 inches forward and giving it touchscreen functionality.

Upgraded Lexus Safety System+ 2.5

Bundles a variety of standard advanced driver aids, including automatic emergency braking, adaptive cruise control and lane keeping assist.

Plus more!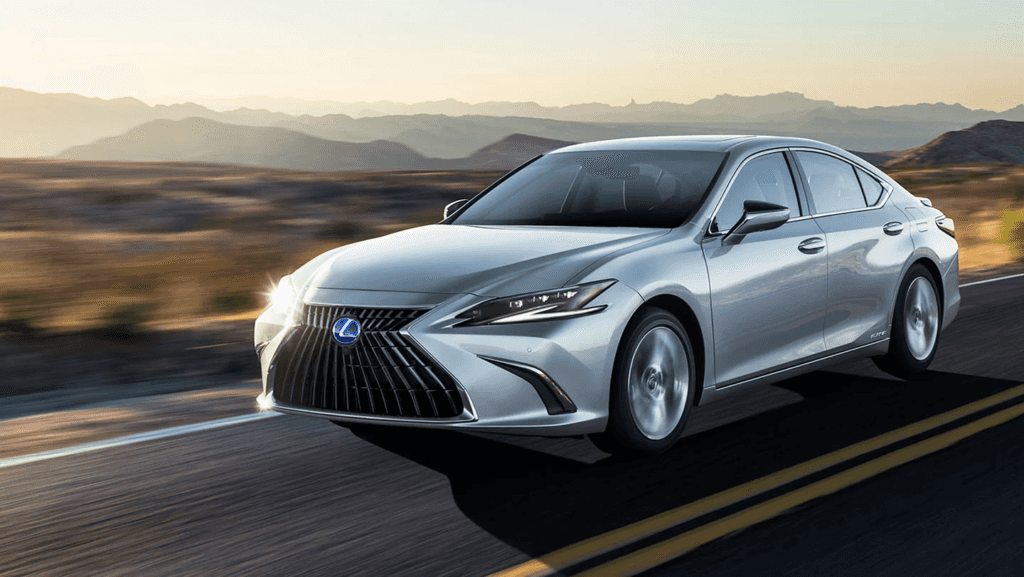 The 2022 Lexus ES 350 delivers a quiet, reliable form of luxury that's appealing to many. Feel free to continue reading along to find out more about the new Lexus ES 350 at Lexus of North Miami!
Outstanding Performance with a Lexus ES 350
All ES 350 trims come with a 302-Horsepower V6 engine! As you drive around turns, the steering is nicely weighted and contributes to the ES 350's overall composure. And around town, you'll appreciate the imperceptible eight-speed direct-shift automatic transmission that makes each ride a pleasurable experience. 
Even in the city, this Lexus feels as if it's just gliding along due to the relaxed powertrain. For future maintenance, make sure you schedule a service appointment with us to keep your Lexus running nice and smoothly.
2022 Lexus ES 350 Trim Levels
The 2022 Lexus ES 350 offers four trim levels. It begins with the well-equipped standard ES 350 trim, followed by the mid level Luxury trim. Next, the range-stopping Ultra Luxury trim comes loaded with almost every available feature! Last but not least, there's the F Sport trim, which was created for the drivers who like a sportier feel and look. To save time, you can go to our website and get pre-approved online for your new 2022 Lexus ES 350 today!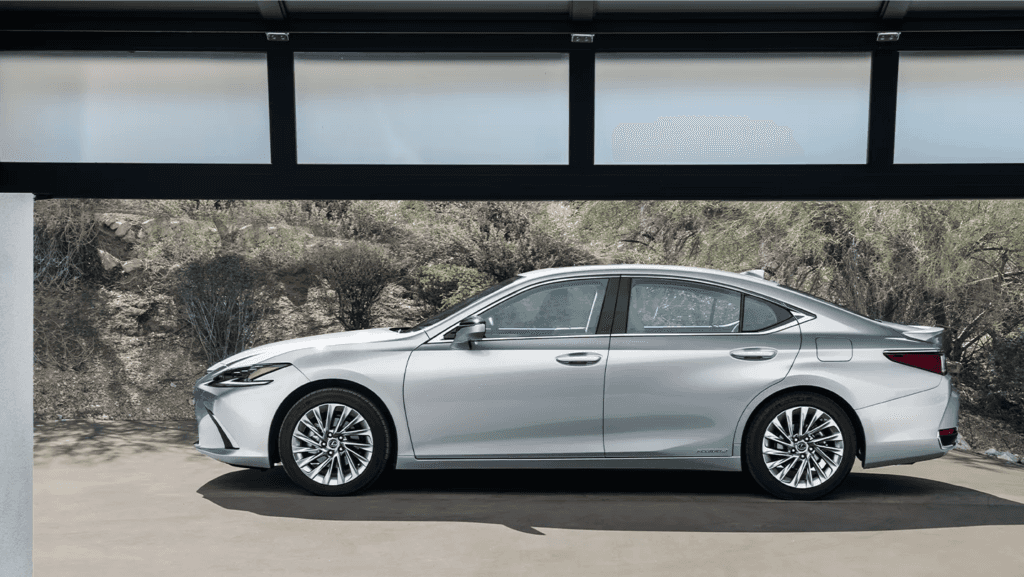 How Comfortable is the Lexus ES 350?
Comfort remains with the new 2022 Lexus ES 350! The front seats are supportive and firm, without making getting in and out inconvenient (Note that the F Sport's seats have more aggressive shape and bolsters.). The rear seats are just as comfy, as well as wide and flat!
You will find every ride enjoyable because you can sit up front or in the back for long periods of time without major fatigue. This Lexus model also hasn't lost the ability to absorb bumps and road rash either. And the engine noise is almost completely silent!
Technology Features for the Lexus ES 350
The Lexus ES 350 comes with a spectacular 12-inch infotainment display. Thanks to the excellent color contrast and indicators, the widescreen looks wonderful and has touchscreen capability. Plus, you can control many audio, phone, navigation, and even climate control functions through voice commands! You'll also have access to several standard driver safety features, such as lane keeping assist and adaptive cruise control, to help minimize lane swerving.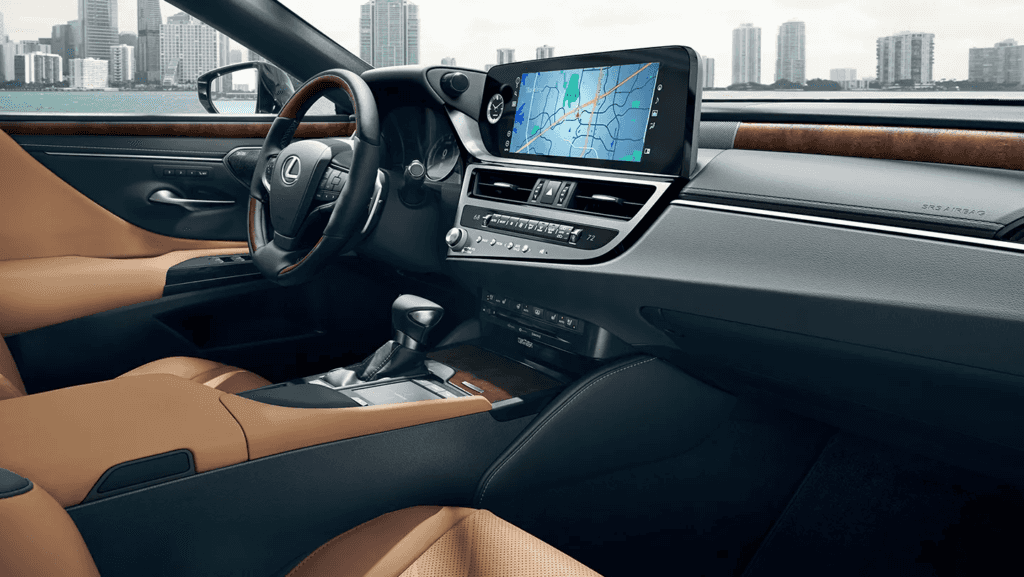 2022 Lexus ES 350 For Sale Near North Miami
Looking for a new car? You should consider upgrading your car to the new 2022 Lexus ES 350 at Lexus of North Miami! We have a wide selection of the Lexus ES 350, as well as other Lexus models. We put our customers' needs first, and offer assistance through our finance center and service department. So call us or visit our dealership the next time you're in the market for a new Lexus!