It's Time for the Lexus National Tire Event!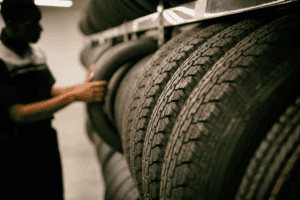 You likely already know that reliability is one of many great reasons to choose a Lexus model from Lexus of North Miami. What you should also know is that regular Lexus service is key to that reliability, and with the Lexus National Tire Event, we're here to make that easier. 
Why Are Tires Important?
The tires on your Lexus car or SUV do a lot more than you may realize:
They provide traction on a wide range of surfaces

 

They ensure smooth and quick acceleration

 

They also ensure smooth, sure stops at highway speeds

 

Tires with proper tread depth and pressure also promote fuel efficiency

 

The condition of your tires also dictates how well your vehicle will handle

 
So, in short, your tires keep every drive as safe, efficient, and enjoyable as it should be. 
About the Lexus National Tire Event
It's hardly a secret that a set of new tires isn't a minor purchase. However, as we've seen, you're depending on your tires for a lot, so finding the cheapest tires available isn't your best option. Buying from your Lexus dealership in North Miami ensures quality tires that will go the distance. 
The Lexus National Tire Event helps. Through it, you'll save $100 on a set of new Lexus tires from approved brands, or $50 on a pair of tires. You'll also receive a complimentary multi-point inspection. Terms and conditions apply: 
This offer applies only to select brands

 

Tires must be installed at a participating Lexus dealership

 

Discounts may not be taken on prior purchases

 

Additional fees, including applicable taxes, supplies, tire disposal, mounting, and balancing, are not included

 

Applies to Lexus vehicles only

 

This offer is available only at participating Lexus dealers and is only valid between  03/23/22 and 04/30/22

 
For any questions, terms, conditions, or other Lexus service needs, call or visit Lexus of North Miami today.